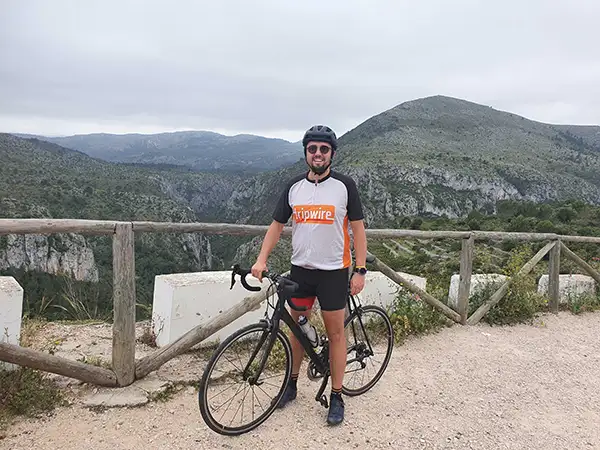 Joe Pettit is a business and marketing graduate from his hometown of Lincoln! He's been working with Bora for 10 years now, but prior to working with Bora, Joe lived in the UK and had various jobs, including working in the legionnaires' industry. Due to his inability to handle cold temperatures, he decided to move out to Spain after he graduated from university.
Joe has a wife and two kids and is an avid football fan and cyclist. Working with Bora allows Joe to be extremely flexible with how he works. Working from home or from the office, which is located in a small Spanish village, Joe ensures his days work for him and his other commitments. Whether that is starting early to get out cycling around the beautiful mountains of the Jalon Valley or working late to accommodate client calls – having the ability to be flexible and remote at the same time is extremely valuable.
At Bora, Joe is the company director. He is responsible for many aspects of the business, including content production, operations, and managing several client relationships, including Tripwire and Fortra. Joe's strengths are focused on communication, relationship building and consistency, which is something all clients desire. This attitude and skillset have enabled Bora to grow through tough economic times as clients continue to rely on Bora for their marketing services.
Overall, Bora is a unique place to work. The team can live and work where they want, and the whole team really does work together to ensure the job is interesting, fun, challenging, and rewarding. Having the ability to connect with different people from different places is exciting, and learning from so many people and companies of all sizes ensures that each day is totally different from the last.